Save up to $1900 on the Canon Open Box Sales Event!
SALE!
These great Canon Open Box products are Like new and have full warranty! They have never been used, only the box has been opened.
Sony Swing Into Spring Sale
SAVE!
Free grip with purchase of the Sony Alpha A7RIV Mirrorless Body, check out more savings!
Introducing the Epson P700 & P900 SureColor Printer!
NEW!
Sleek, compact design allowing for the creation of exhibition quality prints.
FREE SHIPPING ON QUALIFYING ORDERS OVER $49.99! DETAILS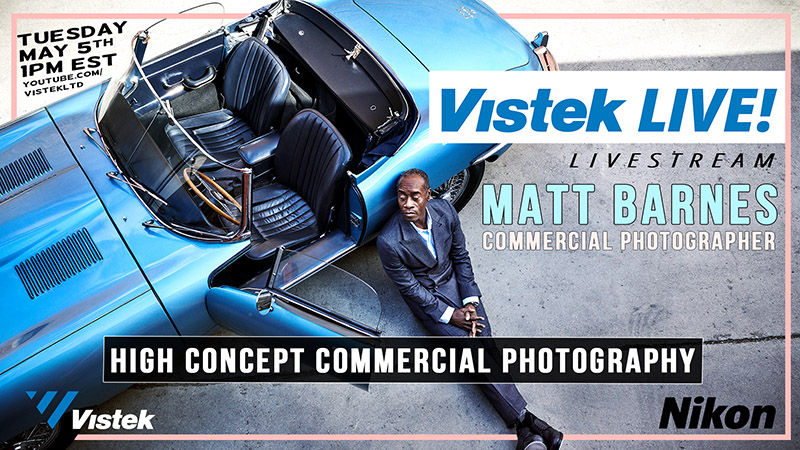 DATE: May 5th, 1:00 p.m. EDT
LOCATION: Vistek YouTube Channel
Developing a signature personal style is often attributed to your own commercial and critical success as an artist. However, adapting your approach to meet the needs of commercial clients can be a delicate balancing act. In this episode of Vistek Live!, we speak with celebrated photographer Matt Barnes about the challenges of art directing, establishing a personal style and working with commercial clients.
Whatever it is you're looking for, you're going to find it here, along with sales pros who are as passionate about creating great images as you.
Great Deals on Overstock, Open Box, Demos and Pre Owned Gear. Vistek guarantees all used equipment for 90 days, so you can purchase with confidence.
You earn top marks by securing exclusive low pricing on Student Deals, everything from cameras and lenses to lighting and other essentials.
Join our newletter for access to new product launches, events by world-renowned photographers and filmmakers, sales promotions and the chance to win great prizes!